Composable Infrastructure
Checklist
A checklist for all composable infrastructure needs
Checklist
Composable Infrastructure offers an optimal method to generate speed, agility, and efficiency in data centers. But how do you prepare to implement the solution? Here's a checklist of items you might consider when preparing to install and deploy your composable infrastructure solution.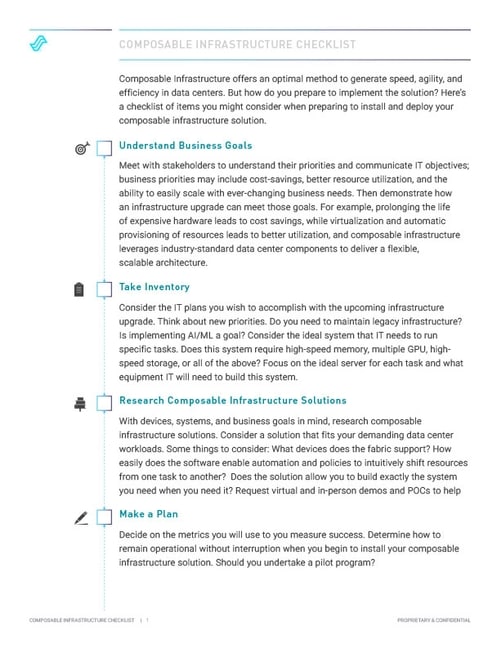 Get Your Free Copy of This Checklist Now.

Let's Get Started
Speak with one of our product experts and learn how Liqid can drive greater agility and value from your datacenter.